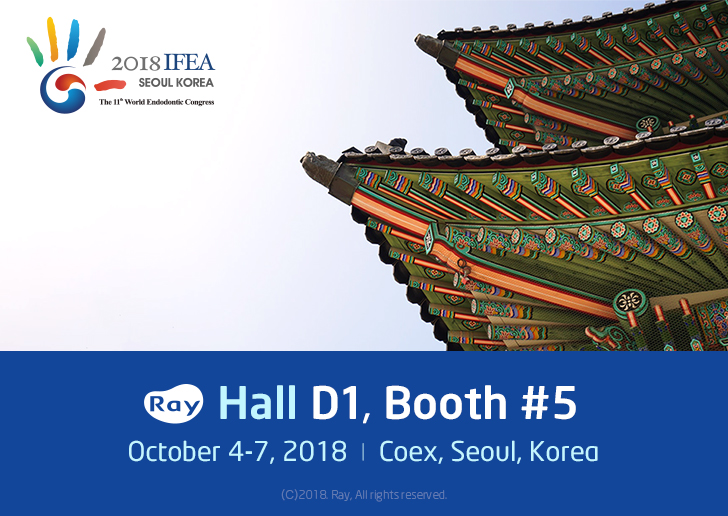 RAY is pleased to announce its participation at IFEA WEC(World Endodontic Congress) 2018, held at COEX, Seoul.
RAY's new products and solutions for digitalized endodontic treatment will be shown at the exhibition (Oct. 4~7).
"Lunch & Learn" session on Oct. 6 (Sat) is an event which you shouldn't miss because a presentation of a breakthrough approach, using "Endodontic CBCT images acquired by RAYSCAN CT" and "Digital 3D printing of RAYDENT Solution", will be shared with the all participants.
Please, find RAY at booth #5, Hall D1, COEX  for more details.