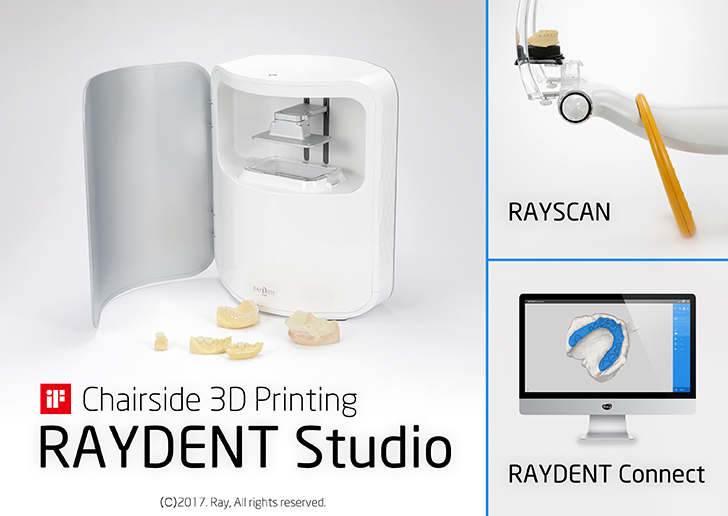 RAYSCAN, Ray's industry-leading 3-in-1 CBCT system, is equipped with the Object Scan option which allows you to scan a stone model or an impression.
Next, through RAYDENT Connect, you can convert the DICOM into a 3D printable STL file, design your own dental appliance and print it, or you can also submit it to dental labs and order a finished one.
For your in-office production, RAYDENT Studio is the perfect solution which enables the simple, fast and accurate printing of customized dental prostheses, surgical stents, among others, through simple processes.
This new combination will radically change the future digital dentistry, and Ray will showcase all the products at the IDS.