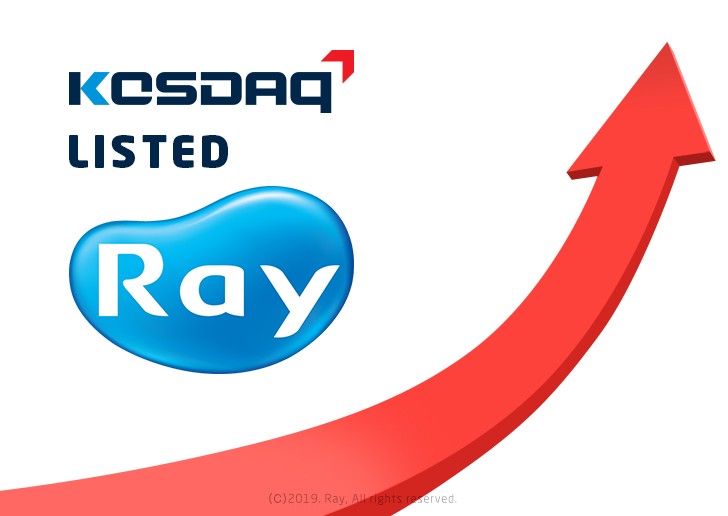 It is pleased to announce that RAY has launched an initial public offering ("IPO") of its common shares in KOSDAQ (KOrea Securities Dealers Automated Quotation), Korea on Aug. 8 2019.
RAY has successfully completed the stock listing, bringing up hot reactions from both prior demand forecasts and general subscription targeting institutional investors.
RAY company stock has been one of the hottest IPO in 2019 because of its cutting-edge digital treatment solution and digital X-ray systems.
Thank you for all your supports and interests.