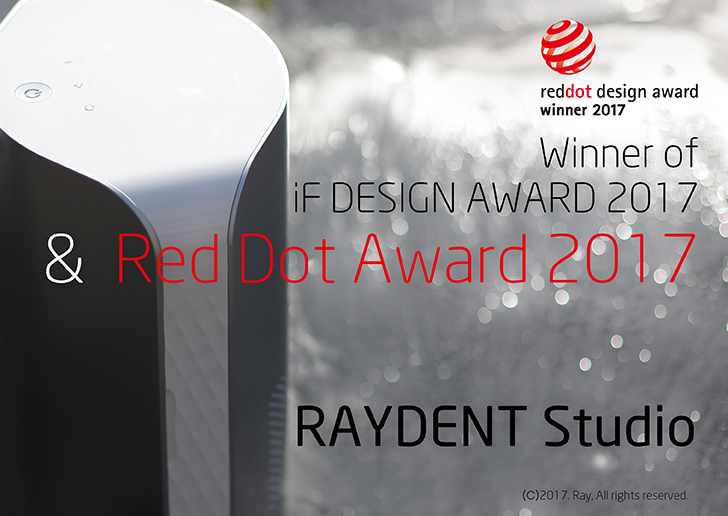 The jury has reached its decision: After several days of assessing thousands of products from all over the world, RAYDENT Studio received the distinction "Red Dot". With RAYDNET Studio, Ray Co., Ltd. has created an outstanding design that the expert committee for the Red Dot Award: Product Design 2017 has recognized with the internationally sought-after seal of quality.
Professor Dr. Peter Zec, founder and CEO of the Red Dot Award: "The Red Dot winners are pursuing the right design strategy. They have recognized that good design and economic success go hand in hand. The award by the critical Red Dot jury documents their high design quality and is indicative of their successful design policy."
The significance of the international design competition, Red Dot Award: Product Design, with its headquarters in Essen, Germany is well established internationally. It was already more than 60 years ago that a jury convened for the first time to assess the best designs of the day. Since then, an expert team has been awarding the seal of quality for good design and innovation to the outstanding designs of the year.
Manufacturers and designers around the globe were also invited to enter their products in the 2017 competition. The jury of around 40 independent designers, design professors and specialist journalists tested, discussed and assessed each individual product, awarding the Honourable Mention for a well-conceived detail solution, the Red Dot for high design quality and the Red Dot: Best of the Best for groundbreaking design. In total, the competition received more than 5,500 entries from 54 countries this year.